How To Play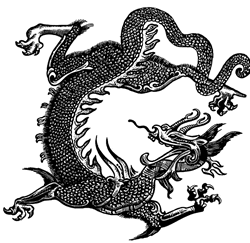 Learning the basics of how to play Pai Gow Poker is simple. The game is far less confusing than it might seem to beginners. One of the reasons novices are reluctant to participate is because Pai Gow Poker follows an unfamiliar format, even though it uses customary hand rankings. Most of the mystery lies within the playing strategy.
On this page, we'll give you a detailed blueprint for how to play Pai Gow Poker. Not only will we explain the rules, but we'll also provide a few basic tips so you can start playing like a professional. One thing to keep in mind: There are a few subtle differences between enjoying pai gow poker online and playing it within a live casino. We prefer to play Pai Gow Poker online, but we'll make certain you're prepared for both environments.
[ad name="paigow-table-2casinos-mc"]
Quick Rules For How To Play Pai Gow Poker
Pai Gow Poker is played with a single standard deck (52 cards) along with one joker. The joker comes in handy, but it's less useful that you might think. It can only be used to complete a straight or flush. Otherwise, it represents an Ace.
At the game's outset, you and the dealer are each dealt 7 cards. The dealer's cards will be facing downward; you won't be able to see them.
Your goal is to split your cards into two hands:
But, you need to do so in a way that beats the dealer's 2-card and 5-card hands. You can learn the best pai gow strategy by reviewing our tips, odds and strategy articles.
There are 3 potential outcomes during any hand of Pai Gow Poker.
First, you can lose both hands. If you do, you'll lose your bet.
Second, you can win one hand and lose one hand. That's a push; your bet will be returned to you.
Third, you can win both hands and thus, be paid even money (or 1:1) on your bet. This is the only positive outcome.
Now, let's cover three side rules:
1. Your 5-card hand must have a higher rank than your 2-card hand.
2. If you win both hands, the house collects a 5% commission.
3. If one of your hands ties the dealer's hand, your hand loses.
The dealer (or software, if you're playing Pai Gow Poker online) will always split his cards according to a "house way." That's a predefined set of rules. It never changes.
How To Play Pai Gow Poker: Basic Tips
We explain basic and advanced strategy elsewhere on this site. We encourage you to read those sections. In the meantime, following a couple of fundamental tips for Pai Gow Poker will prove invaluable while you're learning how to play Pai Gow Poker.
First, realize that your goal is not to make an outstanding 5-card hand at the cost of neglecting your 2-card hand. You need to win both hands in order to receive a payout. For example, suppose your initial 7 cards contain a full house. A lot of novices would keep the full house intact and isolate the remaining 2 cards. Bad move. You'll end up losing at least one hand, and maybe both. Instead, break the full house and move the pair over.
Second, if you're dealt two pairs, split them. You'll be tempted to keep both pairs within your 5-card hand. That's asking for trouble. If you do, the dealer will easily win the 2-card hand. And there are several 5-card hands that will outrank your two pairs. There are exceptions to this rule, which you'll find in our strategy section.
How To Play Pai Gow Poker In A Live Casino
You'll remember that we mentioned there being subtle differences between playing Pai Gow Poker online and playing it in a land-based casino. Those differences, while subtle, can be potentially lucrative (or expensive).
First, when you're playing online, the software will prevent you from splitting your cards into a higher-ranking 2-card hand. The software will instruct you to choose again. In a live casino, that mistake is considered a "foul." You'll lose your bet.
Second, you'll have an opportunity to play as the "banker" in a land-based casino. Do so whenever possible. It's a major advantage (trust us).
Where To Play Pai Gow Poker Online
It won't surprise you that the best way to learn how to play Pai Gow Poker is to get some practical experience. We recommend that you visit Bovada Casino. Not only do they maintain unparalleled customer support, but they'll let you enjoy the game directly through your browser in a no download pai gow poker game that you can play for fun or for real money. You'll find their playing environment instantly comfortable and engaging. When you're ready to make real wagers, simply log in and place your bets.
There are several good reasons Bovada is one of the most-respected names in online gambling. Take a moment to visit Bovada Casino today and learn how to play Pai Gow Poker.